Contact Us:

Advantage Paving

Contract :

Rick Bourland owner / operator

asphalt paving contractor

Serving: The greater east Texas area's.

Advantage Paving

    Asphalt paving & sealcoating company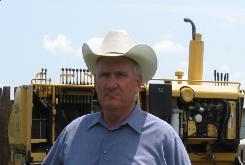 COMMERCIAL   903-530-4450  RESIDENTIAL

Locally owned and operated in Athens and Tyler TX.

Call today for Free Extimates

      Asphalt Paving before and after photos

No job to large or small

Quote call 903-530-4450

Advantage Paving

We are based on our customers referrals.

Advantage Paving , Serving  the greater east Texas area for more than 35 years with quality  asphalt paving work

We are specialist in:

* Asphalt                                          * Surfacing

* Chip Seal                                       * Basework

* Sealcoating                                   * Repairs

Parking Lots ~ Driveways ~ Roads

Seving Henderson,Smith  and surrounding Tx counties .

Free Estimates  903-530-4450 Athens Tx

Advantage Paving company with a personal touch