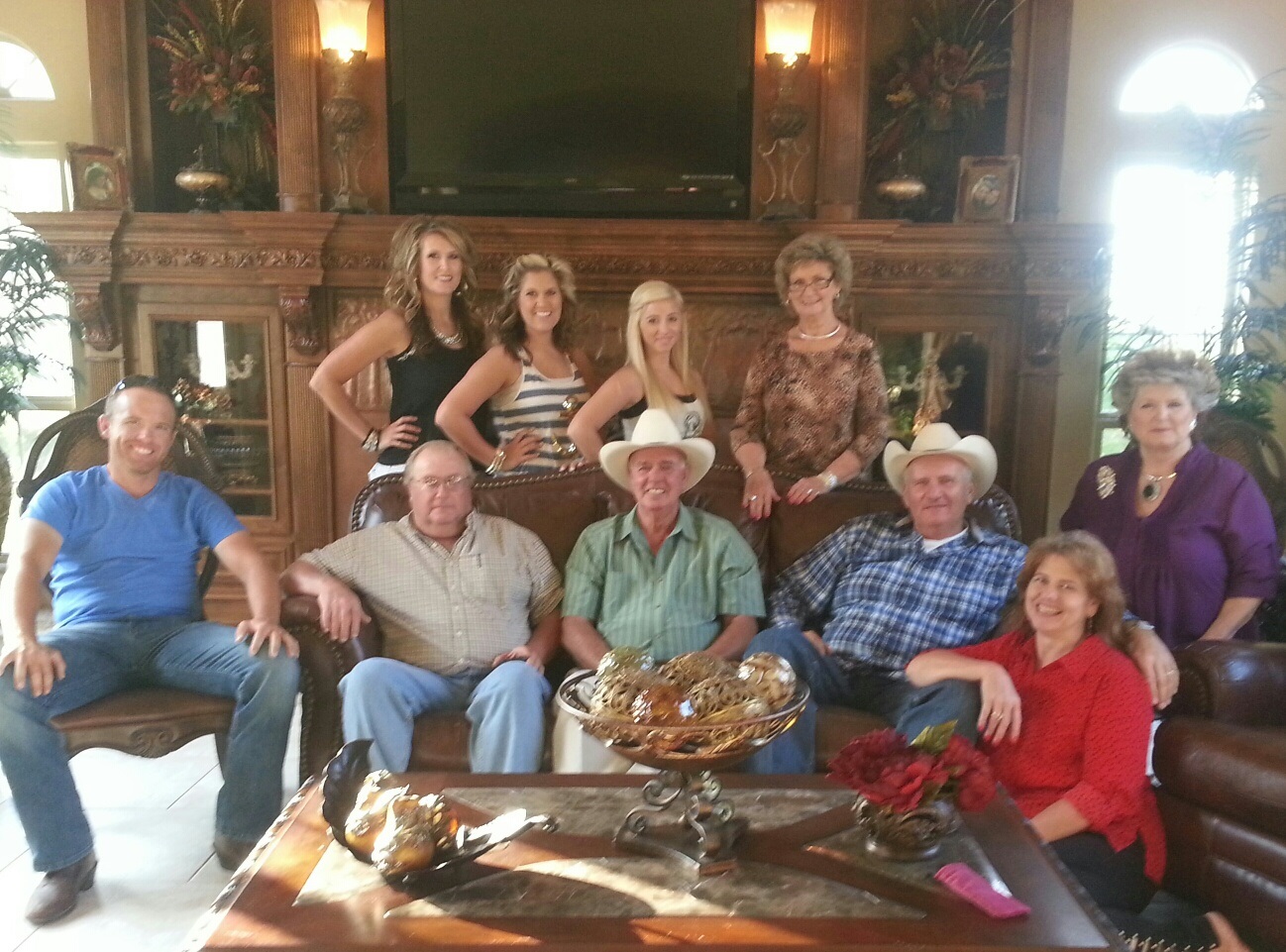 Aug 2013 -  friend Shad Sanders, Daughter Tammie, Grandaughter Hannah, her friend Dusty, cousin Sandra Luke, husband Don , cousin Bill Luke, brother Rick and wife Merna - taken in home at Tolar TX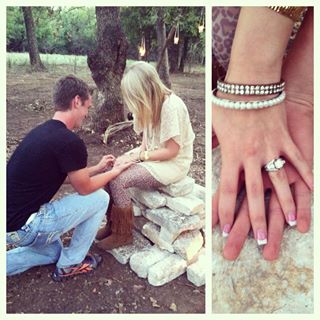 Aug 2013 Our  family is expanding!!! I'm soooo excited!! Dalton made an altar on their property and made an arch out of trees above it and hung candles. We all hid while he walked her in  I'm so thankful we all could share in this beautiful day!! We all circled around them and prayed before we left and you could just feel God's presence! I Love love love it!!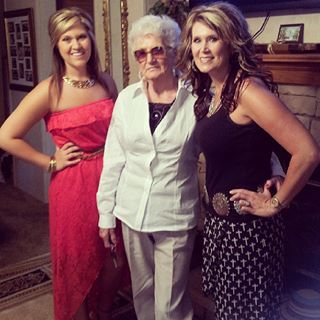 June 2013 My Classy mother , Beautiful Grandmal!! Three generations of strong willed women in this picture..lol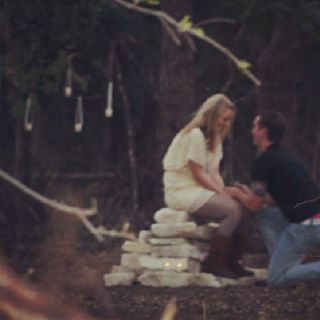 It was! This is their land That they will live on so he wanted to propose on their property so they could always remember that spot. He will make something permanent on their place out of the rock that he made the altar with! He put some thought in it..lol Thank you so much! They are great kids! They are very like minded and God set them up for sure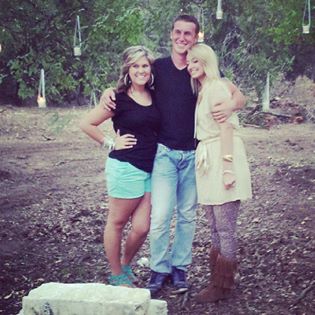 Aug 2013  grandaughter Hannah , grandson Dalton and our new grandaughter to be Heather .

Our family : Papa Don,  Hannah, Tam, Dalton Heather,  Ammie and Nanny Bett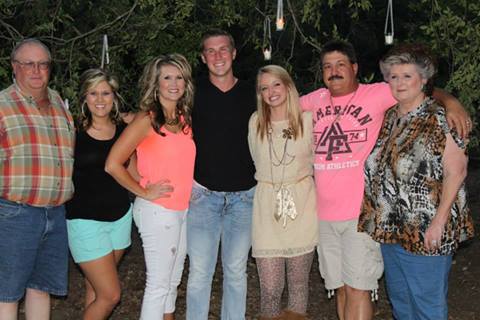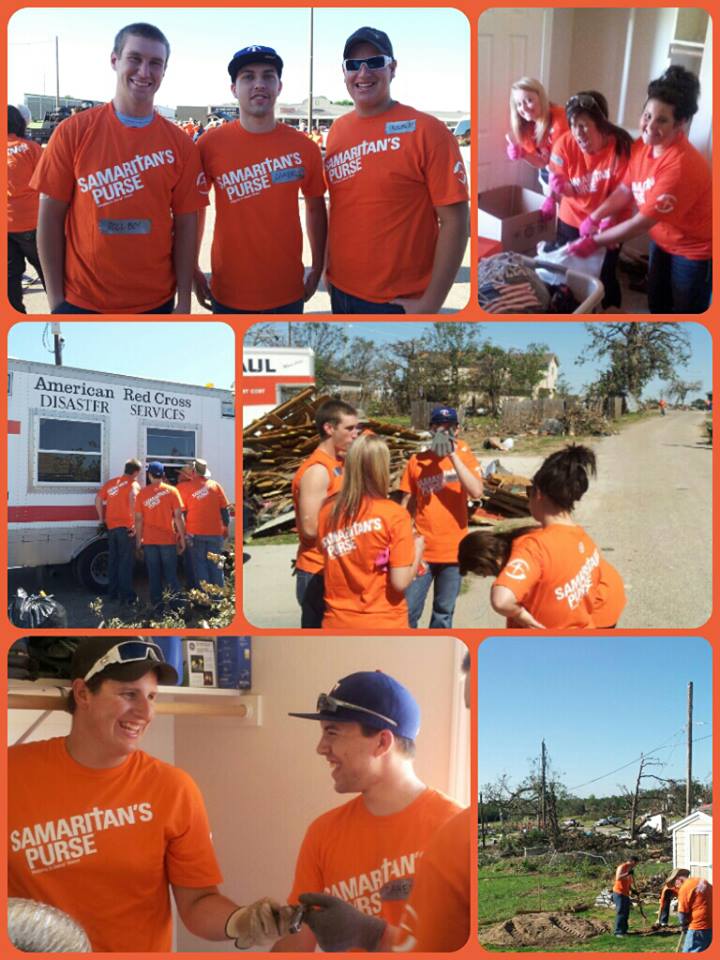 2013 HELPING CLEAN AFTER THE STORM HIT GRANBURY TX .....Our awesome kids helped out today! So proud of them for serving others and working hard!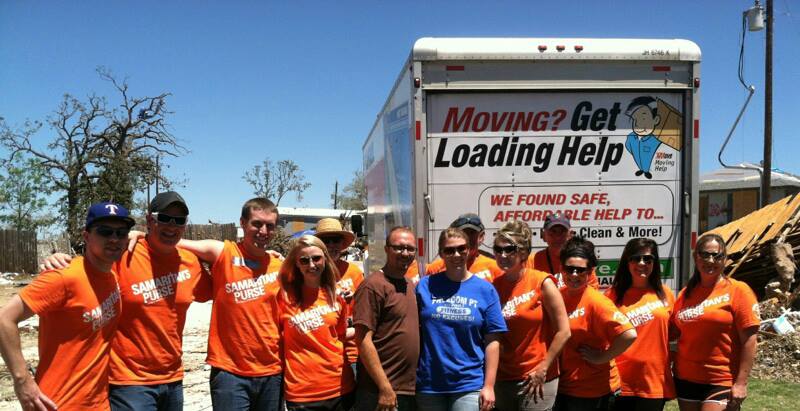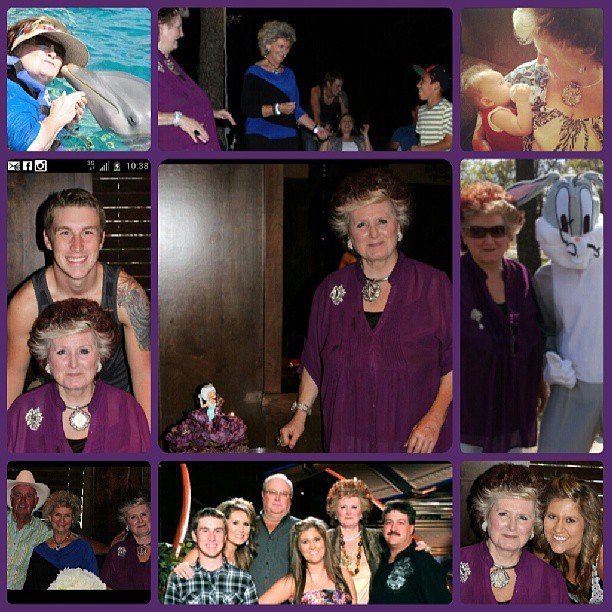 2012 This past Saturday July 6th was also Mom's 60th birthday! My mom is a beautiful lady that loves the Lord and her family with her whole heart, she gives freely to anyone and everyone, she loves to have a good time with us girls, she has always been there for me, she isn't only my mom but my best friend. I'm thankful we have the relationship we have. I am blessed! Thanks Mom for being you. Love ya bunches!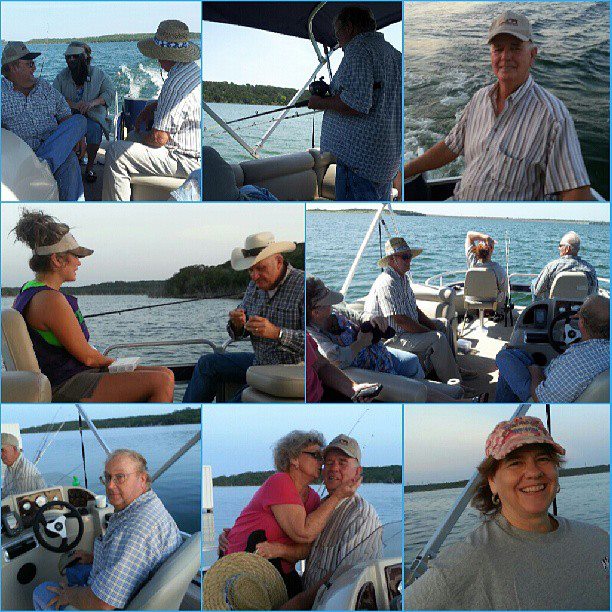 AUG 2013 - FUN DAY FISHING ON OUR PONTOON WITH FAMILY  DON , RICK , BILL, BETTY , TAM, MERNA  AND SANDRA

SANDRA WANT STOP KISSING BILL ..LOL .. SHE SURE DOES LIKE KISSING AFTER 58 YEARS ...LOL LOL

it was HOT MORE THEN THE WEATHER!! ...LOL LOL STOP THAT KISSING SANDRA DEE  LOL LOL LOL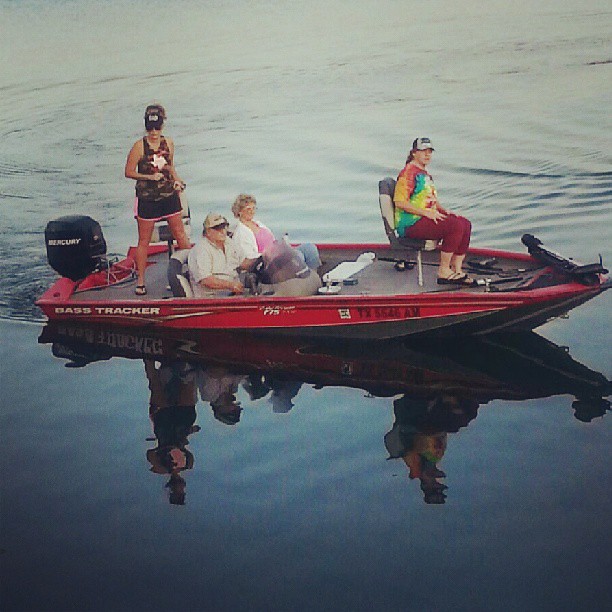 AUG2013 DON TAKING THE LADIES OUT IN THE BASS TRACKER.. RICK, BILL AND I BANKED FISHED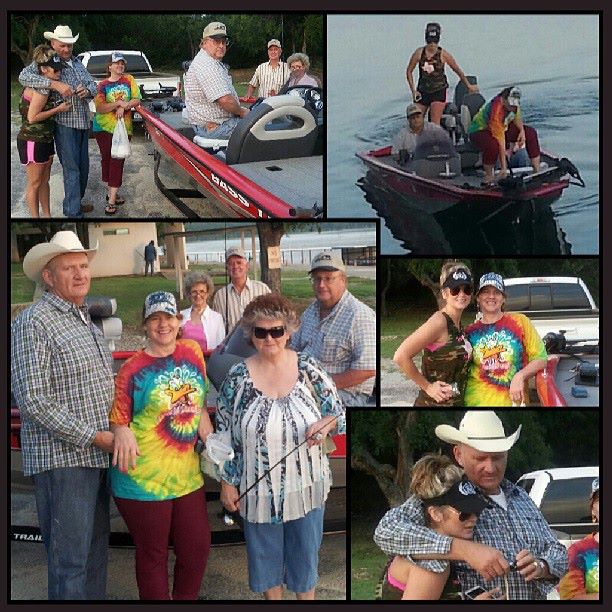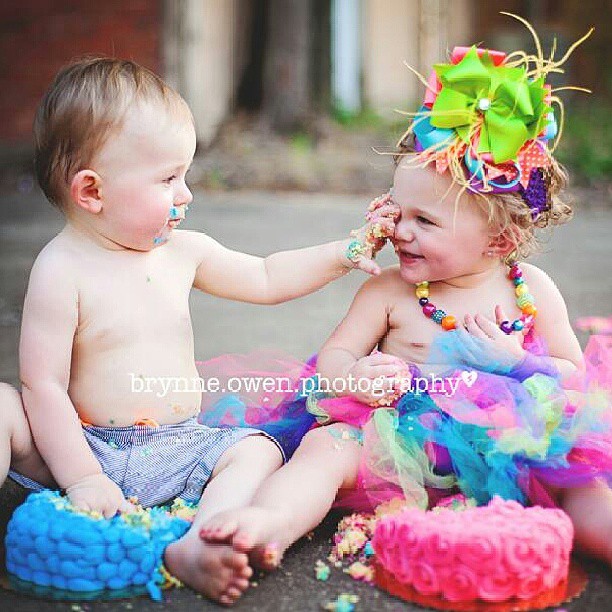 June 2013 MY GREAT NEFUE AND NIECE. Channing Cobb and London Stewart

CHANNING AND  LONDONS "COUSINS FRIST BRITHDAY PARTY"..Love Love these photos !!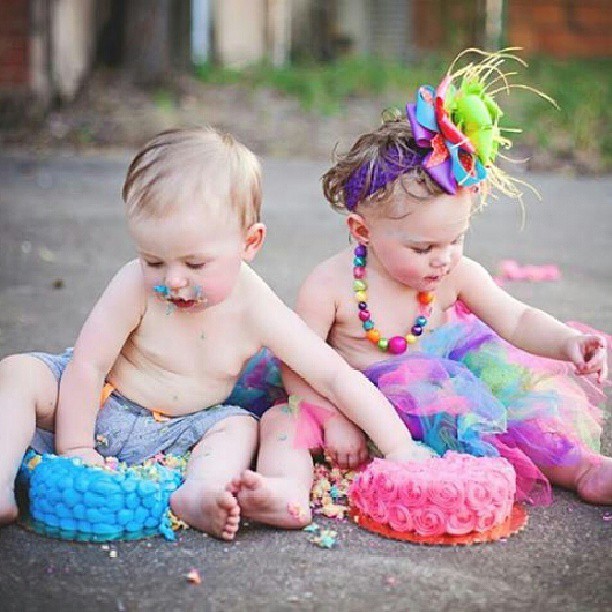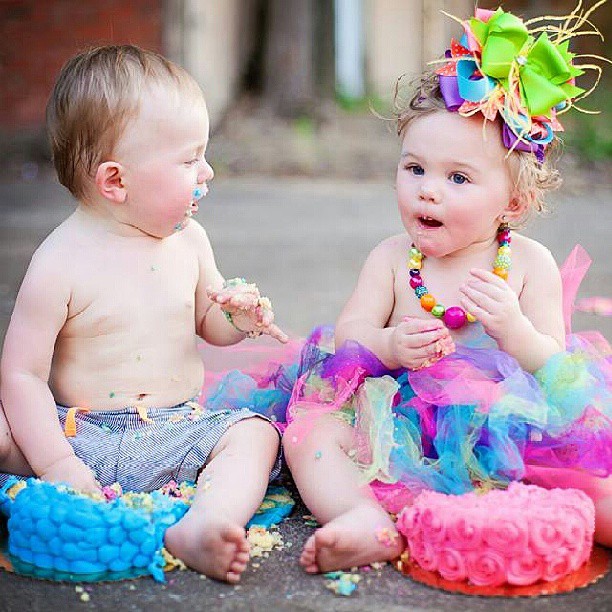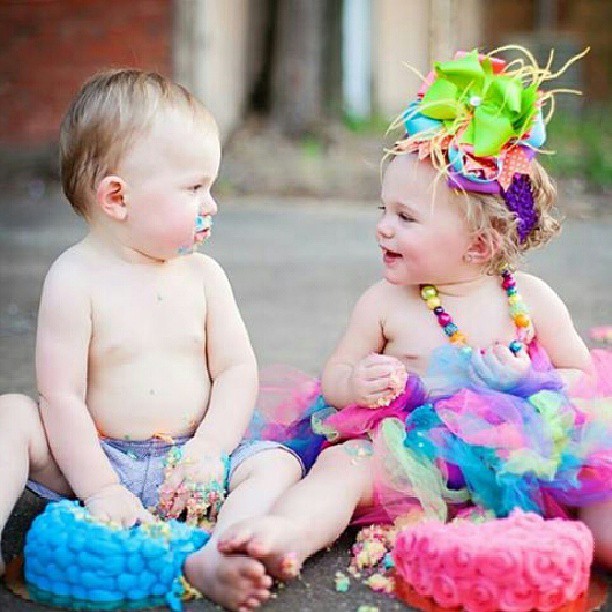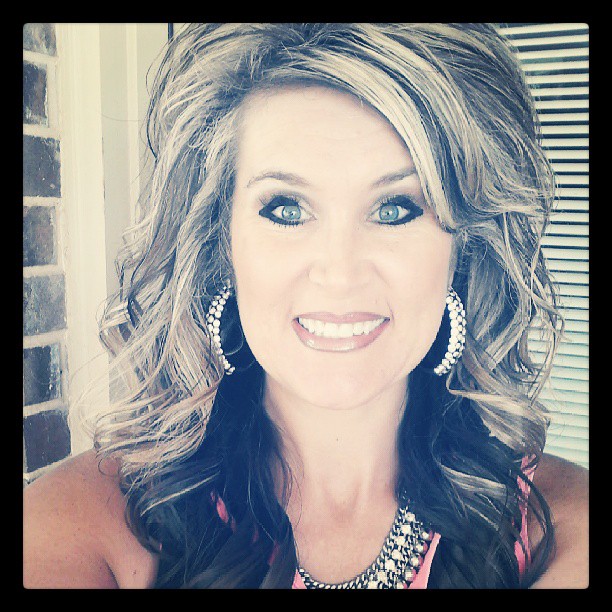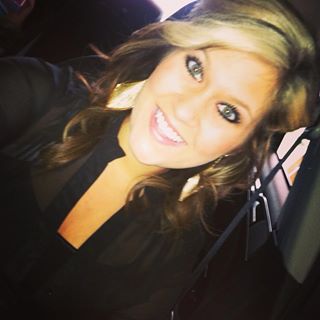 Aug 2013  Granchildren: Hannah and Dalton and Daughter Tammie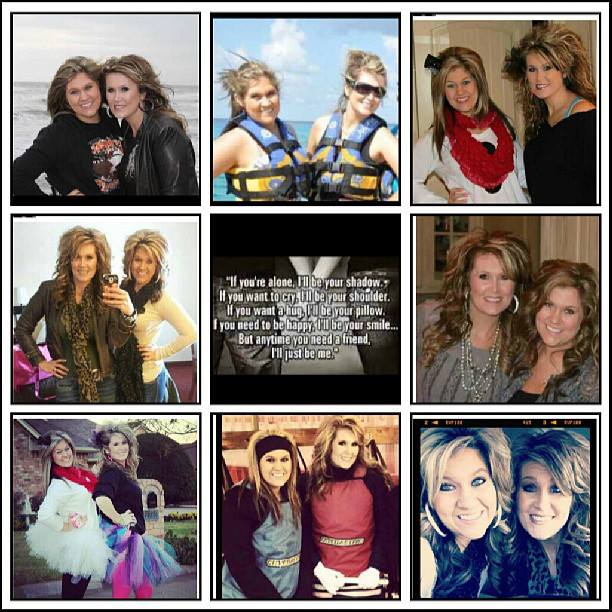 HANNAH ALEXIS BAKER (granddaughter) and daughter Tammie Humphrey Baker

Tam wrote this to Han:  This past Saturday my Hannah Girl turned 18!! It is so hard to believe that my baby, my best friend, & other half is a woman now. I am so proud and thankful for her. Hannah, you are such a MIGHTY Woman of God! You know how to reach Heaven, God is using you to prophesy and speak life into people, you aren't afraid to deliver the bound, you aren't ashamed to speak of your love of the Lord, you stand firm in your morals and virtue, & you are bold in many ways! I loved seeing you just fit right into your rec crew spot this weekend at camp. You just looked so natural in what you were doing. Definitely a leader! Thanks for being who you are! T

2013 Happy 79th April 29th Birthday  to my Grandmal! She still gets around like she's 20..lol She loves to dance, drive fast and slot machines..she's been a good granny! Love her

Easter Day 2013 Dalton the Bunny!!